RECONCILIATION   HEALING   COUNSELING
Personal Biblical counseling and ministry for individuals, couples, and families.
Our mission is to provide short term biblical and Christ-centered counseling, consultation, and coordination to meet the spiritual, physical, and emotional needs of the Church and her community through the ministry of reconciliation.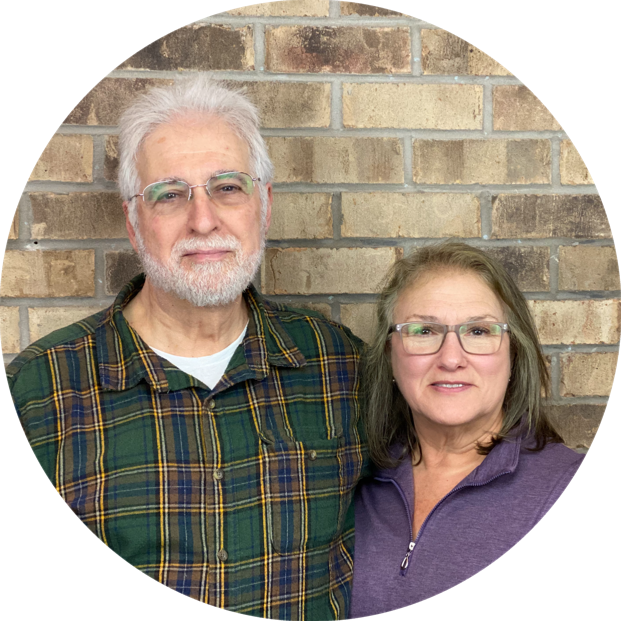 Bud & Natalie Harford
Biblical Counselors
Bud and Natalie have been walking with the Lord for over 40 years. Grounded in the love of God, they have been trained in healing, deliverance, SOZO, and Biblical Counseling. Actively involved in prayer, counseling and inner healing, they firmly rely on the Holy Spirit's love, presence, and power to be ambassadors of reconciliation. They firmly believe counseling is all about reconciliation of relationships both horizontally (with one another) as well as vertically (with God).
Scriptural Basis:
"For Christ's love compels us, because we are convinced that one died for all, and therefore all died. And he died for all, that those who live should no longer live for themselves but for him who died for them and was raised again. So from now on we regard no one from a worldly point of view. Though we once regarded Christ in this way, we do so no longer. Therefore, if anyone is in Christ, the new creation has come: The old has gone, the new is here! All this is from God, who reconciled us to himself through Christ and gave us the ministry of reconciliation: that God was reconciling the world to himself in Christ, not counting people's sins against them. And he has committed to us the message of reconciliation. We are therefore Christ's ambassadors, as though God were making his appeal through us. We implore you on Christ's behalf: Be reconciled to God. God made him who had no sin to be sin for us, so that in him we might become the righteousness of God."
2 Corinthians 5:14-21 NIV
Call or email us to set up an appointment